Uplay-Istrip poker game follows the most famous poker rule in the world: no limit Texas hold'em!
But in this game, the goal is not to win money. This poker has nothing to see with gambling except perharps the excitement you can feel when trying an "all-in" bet! No, this time your real goal is to make the gorgeous babes you are playing with strip and trust me there's work to do cause you can challenge up to four opponents at the same time...!
So how does it work? You challenge your opponent through interactive video. The girls reacts to your actions and to the reactions of the others while playing. And course, as you can guess, they intend to beat you... You'll have to win if you want to undress them and it's not that easy!
But have a look on a few screenshot to get a better idea of the game: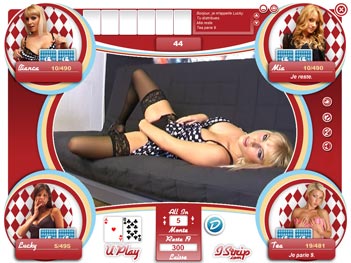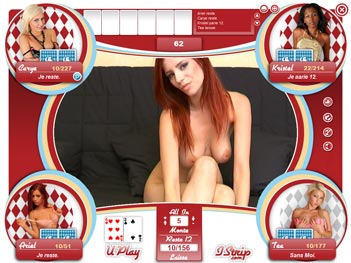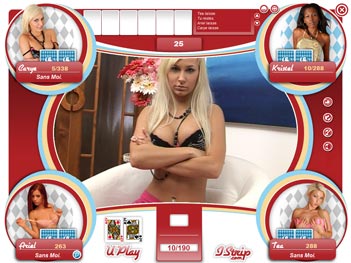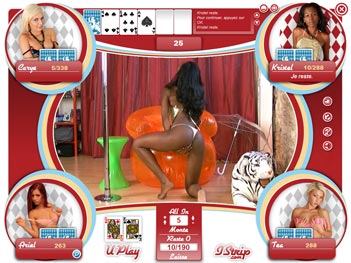 ---