Ariel is a gorgeous ginger babe, very hot and sexy. All her face's expressions are a king of turn on, without kidding. One can't help to love this strip-poker opponent because you really feel challenged when playing against her. It makes game really hotter. We are under the impression, that she always gets luck because she wants it!

But there is two points not that good: first, no sound during the game, as often, and second, her show is not hot enough. You will see her naked at the end if you win but it could have been better. riel is netherthless a very good one to play with.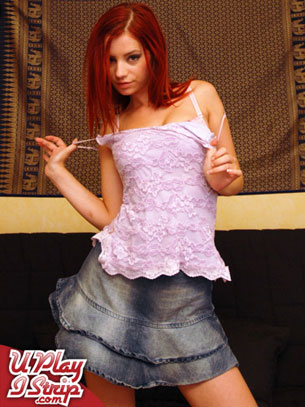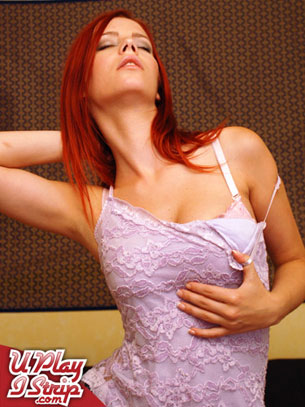 Video-Strip-Poker rating:
17/20
Members rating:
-- /20
Show:
fair enough
Video quality:
very good
Audio quality:
no audio!
Log in to rate this girl | video strip poker
---